Four B2B Sales Trends To Watch Out For This Year
Although it was hard to predict what was going to happen in the Business to Business sector, it's safe to say that nothing revolutionary would happen.
Incremental changes and growth were somewhat of a given, but everything changed at the end of 2019.
Yes, we are talking about the pandemic.
It's almost impossible to talk about any kind of business nowadays outside of the pandemic context since it has changed pretty much everything.
B2B is not an exception.
The companies had very little time to readjust their strategies, and unfortunately, many businesses were forced to close their doors forever.
Those that did make it had to think fast.
As a result, we saw sales reps doing their work remotely. Meanwhile managers had to think of new ways to motivate their remote employees and keep their companies going and making revenue in a time businesses were less and less likely to buy.
Sales teams had to become very resourceful and change their processes and priorities.
For starters, they had to focus on customer retention and customer loyalty, as opposed to finding new ones.
Before 2020, gaining new customers was just about as important as keeping your existing ones, but in 2021, the latter will become a priority.
The good news is that sales activity hasn't stopped altogether, which gives us some room for optimism.
Mind you, your B2B company will need to improve your B2B marketing strategy and focus even on the smallest of details, such as the email subject lines, and start using different marketing tools.
According to research, as much as 76% of sales emails never get opened, and nearly half of them even get deleted in the process.
As a business owner, you will have to get to know your customers well and give them what they want to see to stand out from your competition.
Ensuring that your B2B eCommerce business has a solid online presence will become imperative since pretty much everything will move online, even the sales.
According to Forrester Research, we are still looking at $1.2 trillion in revenue this year despite the change.
Speaking of online presence, B2B companies will also have to invest more in producing quality content, not just for SEO purposes.
Since 95% of buyers opt to buy from organizations that provide relevant and valuable content during their buyer stages' journey, content plays a vital role.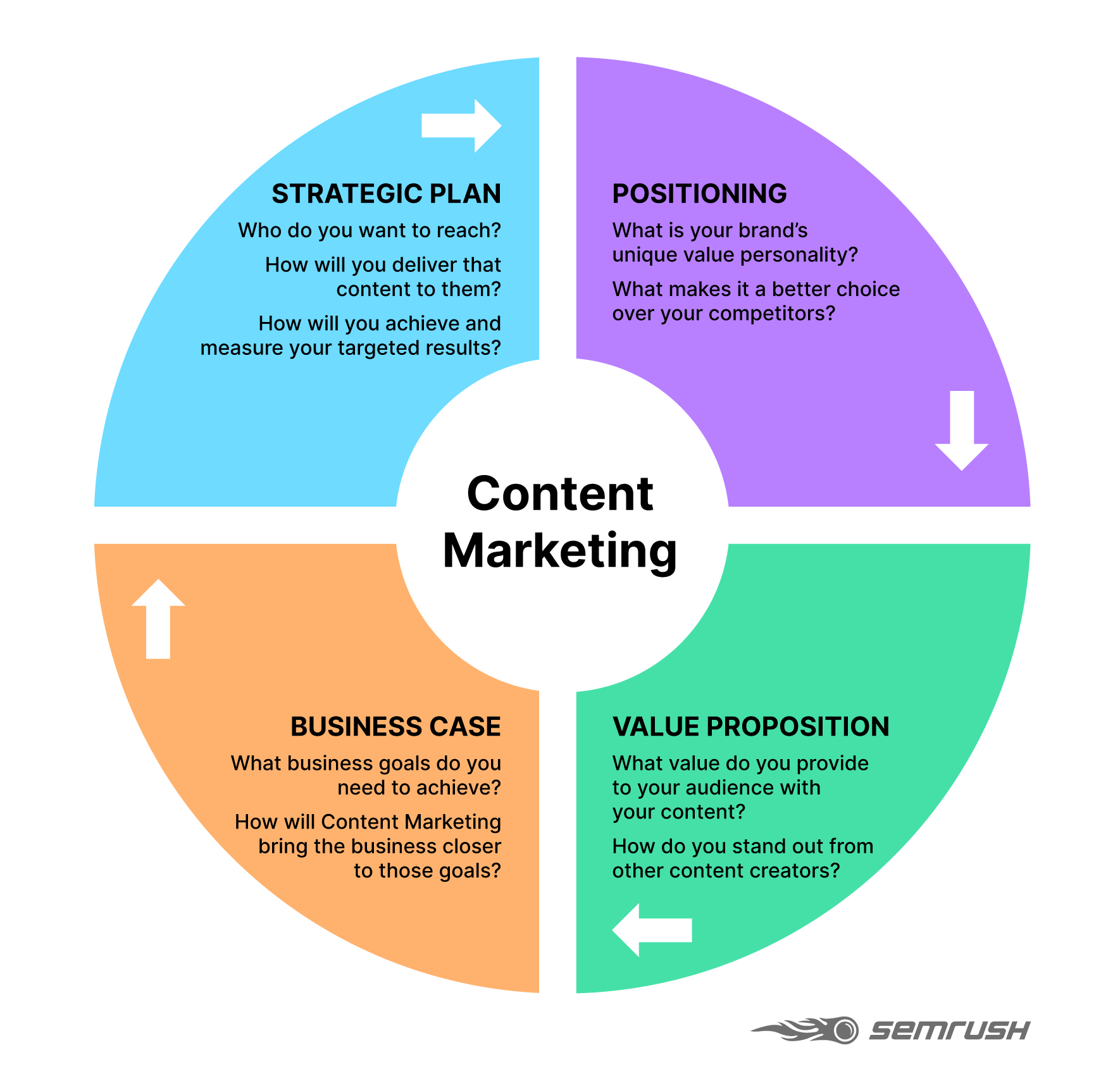 If you can create multiple touchpoints by using content, you will be on your way toward success.
With all of that in mind, let's take a look at this year's B2B sales trends that you need to keep an eye on, which can help you transform your B2B business and prepare it for success.
These trends include 👈🏽
Using Multiple Channels and Account-Based Marketing
Increased Use Of Automation Software
Micro-Moments
Heightened User Experience and Personalization
Keep on reading to find out more
1. You Will Have To Persuade Buyers To Use Multiple Channels and Account-Based Marketing 💁🏽
One of the trickiest aspects of B2B sales in the digital world is that, unlike in real life, the client can enter the sales funnel at any point, as well as using any of the channels you are present on.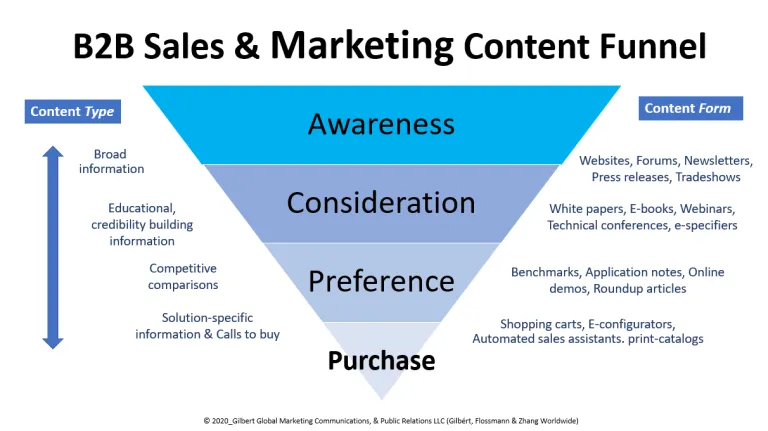 Some clients prefer to view videos, while others are more interested in blog posts, ebooks, or presentations.
Also, some may choose to use any of the available chat apps.
It all depends on the preferences of your clients.
Of course, the mainstays of B2B marketing, calls, and emails remain as relevant as ever.
Engaging your customers in the manner and through their choice channels will require you to try out different promotion and distribution methods and set up other media through which they can make a seamless purchase.
For instance, you will most likely need to engage your customer on social media and LinkedIn and create social sales.
Some customers may even go on Reddit to find helpful content since the platform is becoming more and more of a place where experts and professionals from different industries gather and share their knowledge.
Finally, B2B clients spend a lot of time using their phones, which means that your content and communication channels need to be optimized for mobile, as well.
We will also see the emergence of account-based marketing.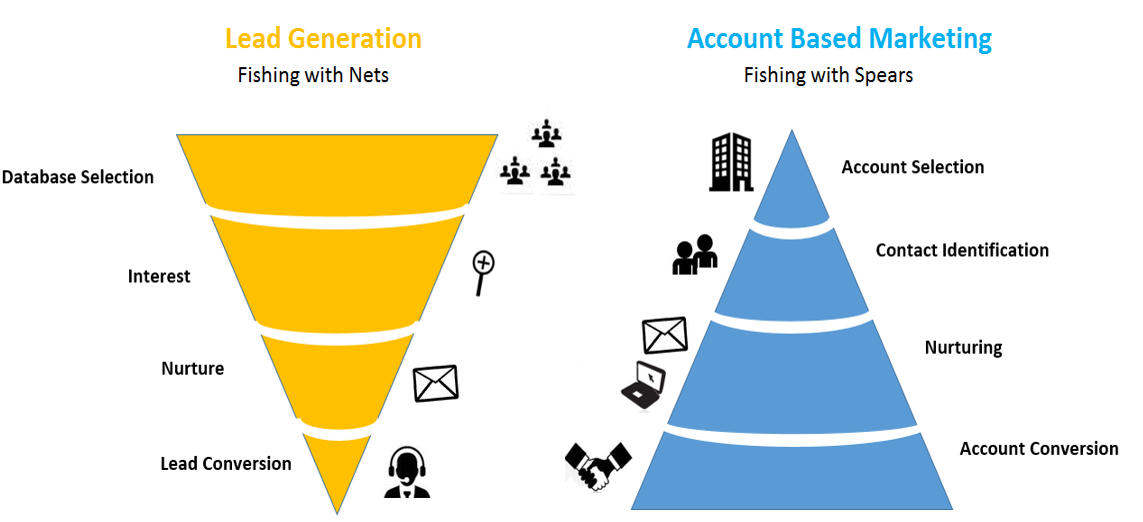 This should produce better results since you will have marketing and sales working together to catch a much bigger fish.
Your marketing team could deliver personalized messages to target accounts, which the sales would have a much harder time getting and then have a much easier time converting them.
According to research, less than 1% of leads become actual customers.
This is because most large target accounts involve several decision-makers, which slows down the sales process and makes the information less likely to convert.
If you rely on account-based marketing, your marketing team can go after the primary decision-maker right away, which significantly speeds up the sales process.
Account-based marketing lowers the customer churn rate because your marketing team has already delivered personalized messages which reflect buyer intent.
Account-based marketing also provides you with the opportunity to upsell or cross-sell your services or products.
Finally, since you are already addressing the audience interested in what you have to offer in the first place, you are eliminating many unqualified prospects.
This not only accelerates the sales cycle but also keeps the costs down.
2. Increased Use Of Automation Software 🤖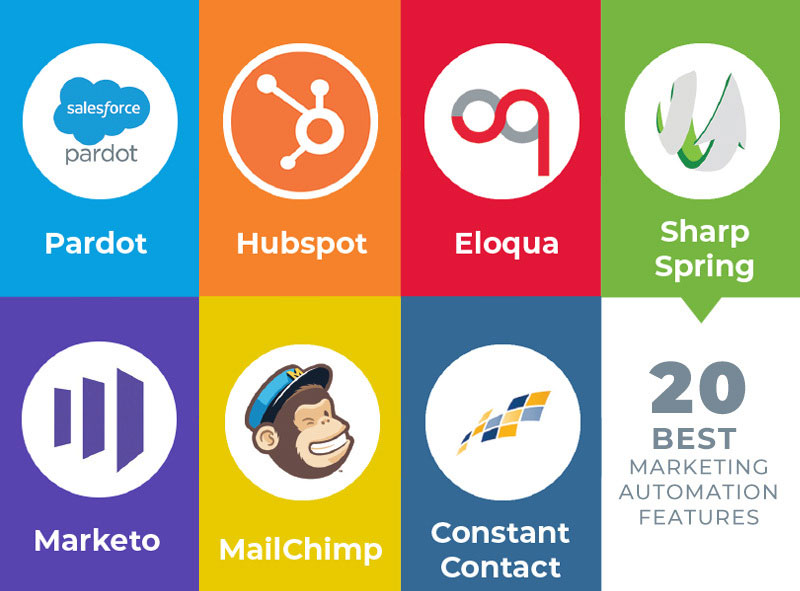 By this, we mean meaningful automation, which helps speed specific tasks and processes but doesn't step on the toes of personalization.
Why is automation so crucial for B2B sales in 2021?
Well, according to research, salespeople spend less than 36% of their time doing what they do best: selling.
The rest of their hours are spent on calls, research, data entry, sending out emails, and so on.
However, with the development of technology such as automation, artificial intelligence, and other software tools, this percentage will be growing soon enough.
For starters, automation can help salespeople shoulder some of the burdens that come with manual, repetitive tasks that eat up a lot of time during the day.
Let's take a loot at a typical day of a salesperson:
They meet with clients, but apart from that, they also have to perform several critical administrative tasks, enter a ton of data, make calls, send emails, etc.
CRM tools, such as Hubspot, for example, can help you gather and retrieve helpful information about prospects and leads in no time, as well as send out automated emails if needed.
Also, different calendar apps can be used to book meetings.
Salespeople can also use various call automation tools, which come with multiple features, including automated call recording, enabling them to go back and analyze the recordings for further information and insights.
And there are AI and machine learning, which is not quite there yet.
Still, as soon as they are reliable and accurate enough, they will be used by B2B companies to sift through mountains of data for even more precise prospecting, as well as for an even greater degree of automation.
We need to make sure that all this automation doesn't take over at some point.
Sure, it can speed up many of the processes, but there will always be a need on the client-side for personalization, and that's where marketers and salespeople come in with their personalized approach.
For instance, for less than $30 a month, you can get an efficient email outreach software, which will enable you to reach thousands of prospects with the help of different templates.
However, not all emails need to be automated. What will always help you stand out is empathy and human connection, the kind you make during a discovery call, even in the world of B2B.
3. Micro-Moments Will Become A Thing In B2B 👀
One of the terms that were relatively recently coined is the phrase "micro-moment."

Google defines micro-moments as moments when users turn to their devices with a very particular intent, usually learning, researching, reading, or even purchasing something.
During these micro-moments, potential customers establish their preferences and make decisions, such as whether they want to buy something or not or seek another source of information.
Capturing these moments can improve ROI and streamline the customer journey, at least when it comes to B2C. With the ever-increasing number of different digital channels, micro-moments will become a thing in B2B.
Of course, in B2B, there are no impulse purchases here, as we are talking about entire businesses and multiple decision-makers inside each of them.
That's one of the main differences between B2C and B2B.
But, B2B customers also have these micro-moments, in which they will also reach for their devices and begin to look for answers and solutions at certain moments.
We have talked about the importance of producing high-quality content for potential customers.
Once a potential customer stumbles upon your content, they might be more inclined to seek more information about your company, including looking up your contact information or contacting your business directly.
One way to have your business be prepared to answer questions directly is through the use of chatbots.
Chatbots are relatively easy to build nowadays, and they can help you convert more customers during those micro-moments.
Of course, chatbots can't do that on their own, but they can be a great way to spark a conversation with your prospects, after which they can be connected to an actual salesperson.
And the good news is, these chatbots are only going to get better, so more of those micro-moments will be utilized.
4. User Experience and Personalization Will Become Even More Crucial 👏🏼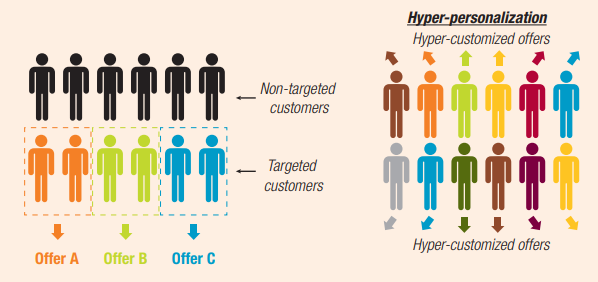 We have already pointed out that many B2B businesses will be moving their entire operations online and increasing their online presence.
Besides this, they will also have to respond to increased customer expectations regarding your website, social media presence, and the quality of your content.
In other words, you will have to provide your prospects with an excellent customer user experience which includes, among other things, an easy-to-use website with streamlined navigation.
As pointed out in the previously, you can improve the user experience through chatbots, providing prospects with basic answers in seconds.
Also, they can easily forward any question to your customer service or salespeople and have them step to push your prospects towards conversion.
Personalization will also become even more vital.
Before the pandemic, personalization was a given since salespeople were meeting customers face-to-face.
Each customer receives their own personalized experience since it's pretty easy for salespeople to tune into their needs once they start having an actual conversation with them.
Since face-to-face is not an option for the time being, salespeople have had to rely on video calls, phone calls, as well as personalized emails.
Of course, it's important to personalize your website for every user, but putting your prospect in focus and making their buyer's journey easier is critical.
And thanks to the intelligent use of software and automation tools, salespeople will have more time to devote to addressing their customers' pain points.
Final Word 💁🏽‍♀️
The global pandemic has provided a new template based on which B2B businesses need to operate for the foreseeable future.
That includes moving most of their operations online and speeding up their digital transformation. Only then can they count on being in a position from which they can beat their competitors.
This, as well as the four B2B sales trends we have described in this article, will help you guide your business into the year 2021 and onward.
Now that almost everything is online make sure to provide the ultimate user experience.
Stay safe, stay healthy, and good luck!
---
This article was written by Charlie Svensson. Charlie is an experienced freelance writer, professional writer service veteran, and college essay papers expert if you need someone to write my dissertation. He also writes content and blogs on education, SEO, marketing, social media, blogging itself, and self-development.