Around the world millions of people make a living by selling - selling cars, selling software, or increasingly commonly by selling ideas.
This competitive and challenging world offers incredible potential for wealth and success if you play the game correctly.
This assembled list of books provides everything you need to know to become a sales machine, from the secrets of the old sales masters to cutting edge sales techniques for challenging markets and contemporary workplaces. Read on to discover the best sales books ever written.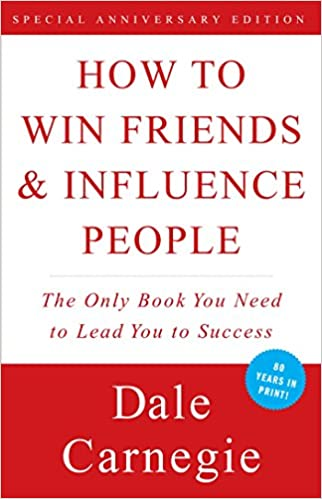 Dale Carnegie's timeless self-help book is well into its 9th decade, but this book has aged well and it's a classic for a reason. In How to Win Friends… Carnegie is dealing with the fundamental bases of human relationships, and although society has changed a bit since the first edition was published in the 1930s, basic human psychology has not. Sales is all about building interpersonal skills that let you connect with others, and Carnegie's book is a must read for anyone pursuing a sales career.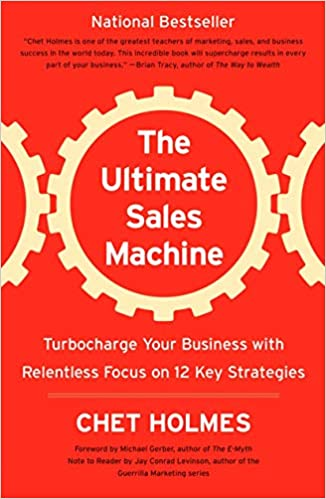 Who doesn't want to become the ultimate sales machine? Chet Holmes breaks down the strategies for excelling in a sales environment and everyone from sales veterans to those just starting out on their sales journey will have plenty to learn from this book. Holmes' advice begins with one word: focus. It's too easy to chase the latest trends in sales whilst never improving at the basics. This book will help you shift your attitude and gain the foundational skills you need for a sales career.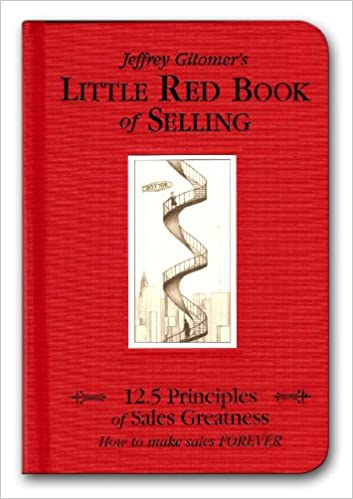 Gitomer is an international legend and the author of countless books on sales coaching and business strategy. His Little Red Book is the place to start, as in this book the sales master reveals his secrets on how he came to dominate in sales.
By breaking it down into 12 (and a half) principles, this book is easy to follow and absolutely packed with practical advice that Gitomer perfected in the real world. This book will help you understand how interpersonal relationships are the foundation of the marketplace, and help provide you with long-term success that doesn't rely on underhand psychological strategies.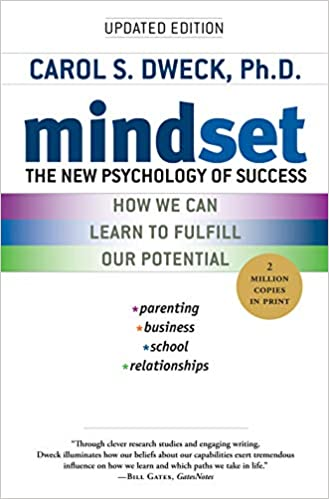 Carol Dweck Ph.D is an internationally-renowned psychologist working at Standford University and her deep, research-led insight into human behaviour and psychology has fascinating implications for the ambitious salesperson. In Mindset, Dweck explores the way that conceptual shifts can lead individuals from any background towards successful outcomes, and it proves that anyone with the right attitude can up their sales game.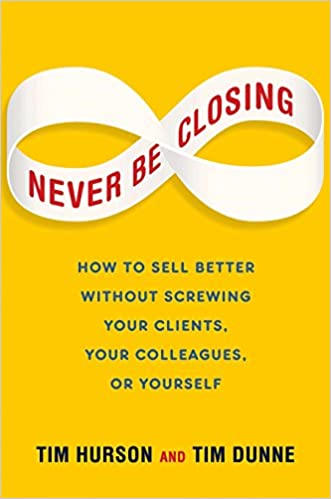 The authors rip up the rulebook with their counterintuitively titled Never Be Closing. Aren't we supposed to always be closing? "Hurson and Dunne demonstrate that whilst this attitude to selling may provide some short-term success, strong business relationships don't emerge out of an overemphasis on the end result," says Jo Saunders, Sales expert at Academized. "This book is all about building a big picture framework for success and argues that communication and understanding should be at the centre of any sales strategy."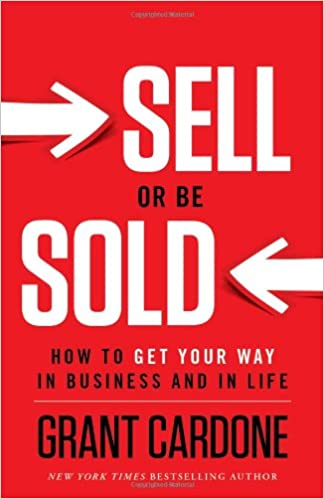 Cardone's philosophy is as applicable to life in general as it is to the business world, making this book is worth a read if you're looking to change any aspect of your life. Cordone positions all our relationships, both personal and professional, as ideological battlegrounds where the winner is the one who sells their world view.
That doesn't mean you need to turn the sales floor into debate club, however, but this framework for understanding interpersonal communication will allow you to approach every relationship in your life with new vigor.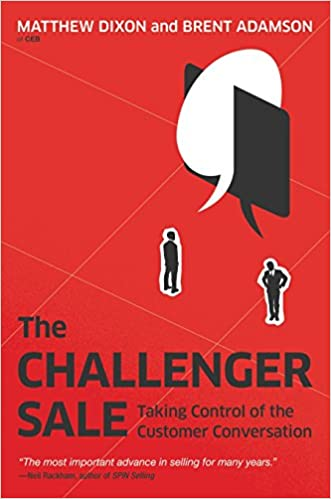 This cutting-edge book argues that as the sales landscape has become increasingly complex, the old rules for sales are outdated. That means that Dixon and Adamson are throwing out the traditional model of relationship-building as the foundation for sales.
In a digital age, they argue, interpersonal skills are sidelined as most sales take place in a business-to-business fashion. To dominate this new landscape, the authors present The Challenger, a new sales archetype for the 21st Century. The Challenger's key characteristics of assertiveness and tension-building are what allows them to find success in the modern world. This book is a must read for anyone trying to get ahead in sales as its radical ideas will soon be hitting the mainstream.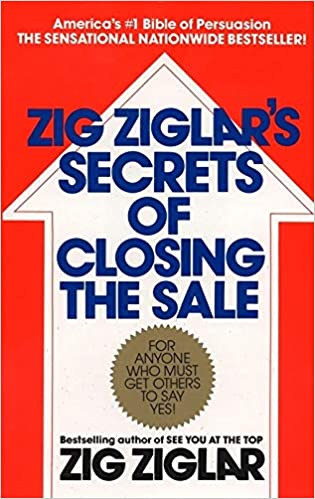 Ziglar is a traditional sales master and if you want to understand how to rule the sales world, his secrets are essential reading. This book is an encyclopedia of sales tactics, and it's brimming with Ziglar's familiar humor.
Ziglar focuses on the practical tools of sales and effectively illustrates his point with anecdotes and real-world stories that are instantly applicable to anyone operating in the sales environment. Three decades after it was first published, Ziglar's masterpiece is still as relevant as ever.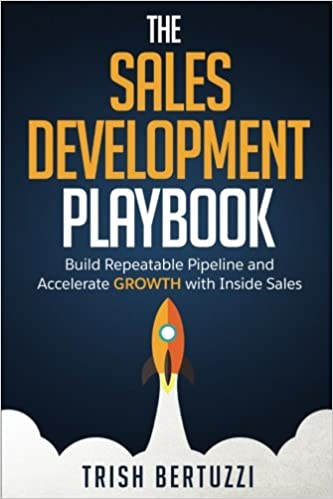 Trish Bertuzzi specializes in growing businesses through sales and offers advice that will see your sales strategies catalyze explosive growth. Bertuzzi writes with great authority and her three decades of experience in sales is evident on every page in this fantastic book.
This book is exceptionally readable, and Bertuzzi breaks down her sales strategies into six easily understood elements. You'll learn about Bertuzzi's tips and tricks for segmenting your prospect, specializing roles within sales as well how to react to the broader challenges in the sales world.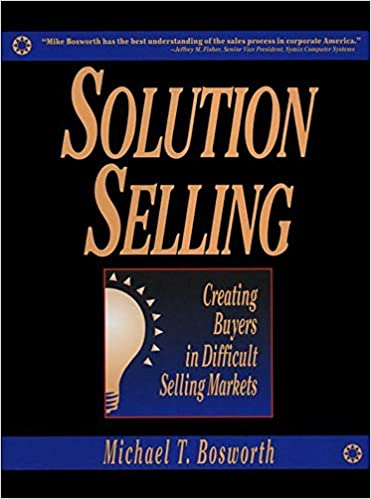 Bosworth's book is all about selling in difficult markets and focuses on intangible products and other goods that are especially tricky to sell. But in 2020, as the economic climate struggles, operating across any industry marketplace is increasingly difficult.
This makes Bosworth's book worth a read no matter what your niche is. For Bosworth, buyer psychology is the key to good sales and his book is full of deep insight into how we can better understand the buyer, finding new ways to meet their needs and ultimately make sales.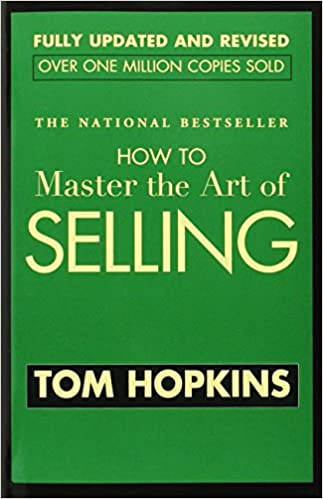 Hopkins made his name in the world of sales as a rising star and in just three years he amassed a cool million dollars by applying his techniques. If that's a trajectory you want to follow, Hopkins's Art of Selling is a must-read, and this best-selling book is truly packed with sales tips, tricks and techniques.
One of the biggest takeaways from Hopkins's book is the emphasis on how a first impression is make or break and his tips for the first meeting will set you up for long term success.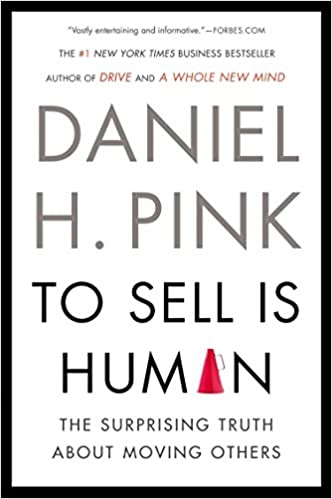 As a social scientist, Daniel Pink has spent years studying human nature and his subtle understanding of what makes us tick is valuable information for those pursuing a sales career. Pink, like Grant Cardone above, argues that every interpersonal interaction entails an element of sales as we fight to sell our ideological perspectives in each relationship we have.
This book, grounded in qualitative scientific research, provides a fascinating background for understanding human psychology and becoming a sales master.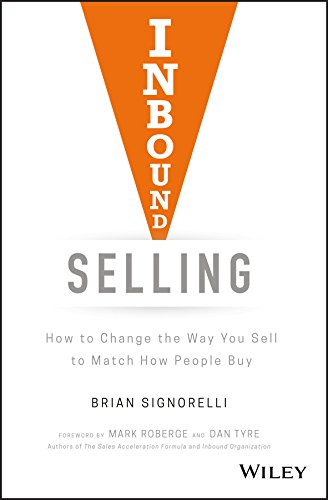 Signorelli acknowledges that the marketplace is changing to provide more empowerment to the buyer and reduce the role of the sales rep. With Inbound Selling, he demonstrates how anyone interested in sales can leverage this changed landscape to change the way they sell and better manage buyer relationships. This book can future proof your sales strategy.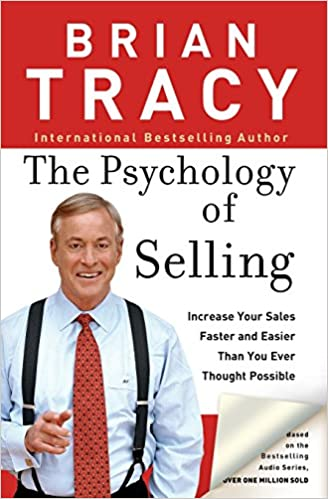 "Tracy's practical account of how to optimize your sales strategy is a valuable read for anyone no matter what stage they are at on their sales journey," says Alfonso Picaro, tech writer at State Of Writing. "With an emphasis on psychology at the heart of every transaction, Tracy provides an approachable introduction to contemporary sales techniques."
Now revised and updated to keep step with current trends in the sales world, Graves and Bradberry's Emotional Intelligence 2.0 will take you through every aspect of emotional intelligence and lead to your full potential as a communicator and salesperson.
Self-awareness, self-management, social awareness and relationship management are covered in depth in this accessible and fascinating new book. By taking your EQ to the next level you'll up your sales game like never before.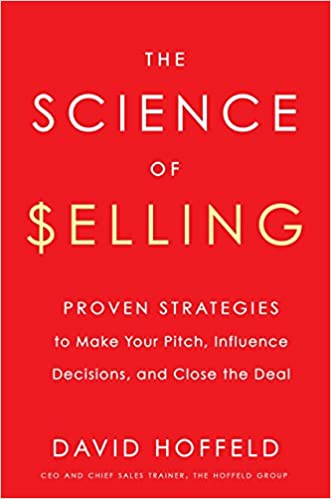 Hoffeld's scientifically proven sales methods provide a whole new toolkit for selling in this powerful and persuasive book. As a sales trainer himself, Hoffeld is an expert communicator and his ideas come across perfectly articulated.
His approach combines social psychology and behavioral science informed by the latest scientific research with real world sales experience, ensuring that the reader is at the cutting edge of sales theory.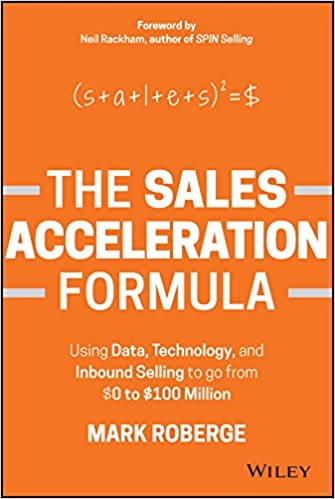 Mark Roberge's Sales Acceleration Formula has been designed to be scalable to any size of business, so no matter what industry you're in this book will give you a blueprint for sales success. Roberge graduated from MIT having studied engineering and applied his unique perspective to his own company, ultimately making millions and providing proof of concept for his business strategies. Sounds like a path worth taking.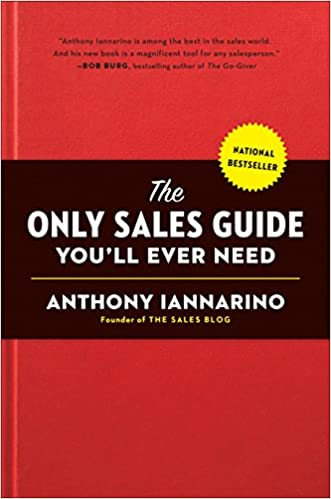 I've presented you with 17 of the best sales books, but if the title is right on this one, the rest might be defunct. Iannarino's book might not quite trump the others, but the author has proven success in the business in the sales world and his best-selling book is packed with actionable insights into sales, guided by real world experience. Iannarino diagnoses the qualities a seller must have to be successful and guided by these characteristics, you can become a sales beast.
Closing Time 📖
Some tried and tested sales tips will never change and understanding the fundamentals of human psychology as articulated in these books is an essential platform for your sales career. But the sales landscape is changing, and keeping up with cutting edge developments in selling will let you get ahead. Your sales journey starts today.
---
This article was written by Katherine Rundell. Katherine is a writer at Coursework Help services. She has a degree in psychology from the University of Delaware and has been developing sales strategies for digital industries since 2015.