9 Ways To Improve Brand Engagement With Social Media
Social media plays a pivotal role in determining the reach and eventual sale success of B2C brands.
People are spending a lot more time on social platforms than on any other medium and this means promoting your brand in this particular way is more than a necessity.
Brands can make their products familiar to people through social platforms by implementing the correct marketing tactics.
Beyond making people aware of your products, it's just as crucial to build and work on your brand's engagement and user acquisition.
Today you'll learn about what you can improve and how to streamline your brand engagement with social media, and hopefully reap all the benefits along the way! 😎
1. Drive People Through Videos 📹
Video consumption is increasing at a rapid pace - people of all ages spend a large part of their time on social platforms by watching video content 📺
According to a survey from Oberlo, people spend around 84 minutes per day watching videos on average.
Such statistics show just how much potential there is in driving engagement through videos and the more engaging content is, the better.
Thus, the videos' reach is regarded as a vital metric in increasing brand awareness on social media platforms and should be at the forefront of any SMM campaigns.
Brands know that marketing themselves through video works better than through text or images, and they capitalize on this.
Still, it doesn't mean that you can abandon posting images and text on your social media feeds. It just means the non-video content you post needs to be optimized and perfected.
For example, if you post images and visuals on Instagram, make sure to follow the Instagram photo size guide to make sure your images look top-notch.
Nonetheless, video content is king 🤴🏽
Both Facebook and Instagram have cemented themselves as leading social media platforms, mainly due to making modifications according to the prevailing trends.
As of today, both platforms have turned to being video-centric.
Instagram, which was introduced as a social application to share photos, has IGTV, Instagram Stories, and reels, and all are video-based features.
Instagram video length varies greatly, so knowing the length beforehand will help you to plan out your video content in advance.
2. Ephemeral Content 🥰
Ephemeral Content is the short-duration temporary videos that last for mere seconds. Instagram Stories is the perfect example of ephemeral content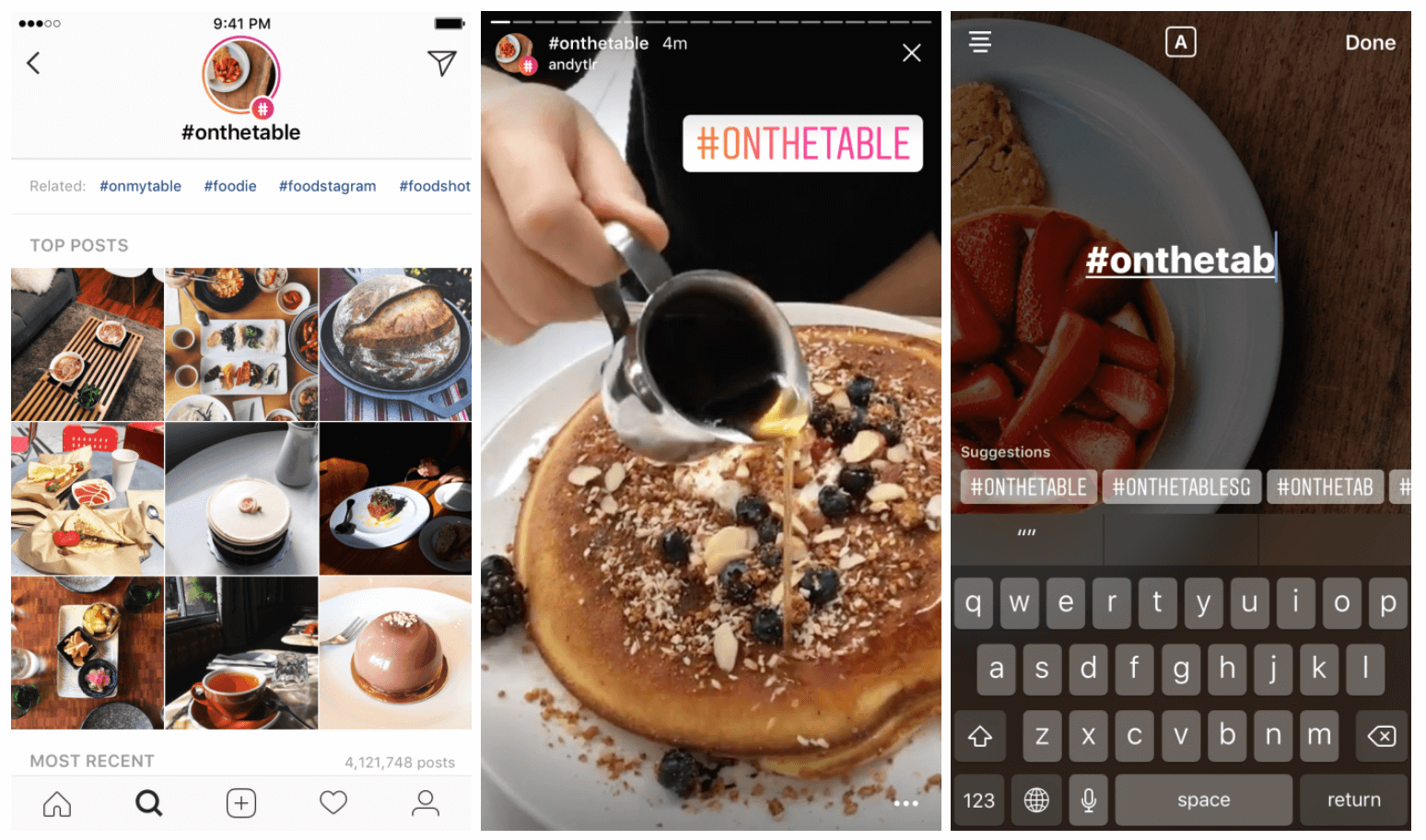 Giving preference to the stories section results in strengthening customer relationships and driving strategies around it.
LinkedIn is another a notable social media application that has recently incorporated ephemeral content in its platform.
3. Make Use Of Customer Feedback 🤗
Gaining people's trust is an essential factor in maximizing sales and this can be achieved through user-generated content, which helps sustain your social media posts' retention rate.
User-generated content is the word-of-mouth marketing of the internet age. This form of content has massive engagement and results in additional customer loyalty.
How exactly do brands create user-generated content?
Let's assume you have a cafe...☕️ 🍪
You might have several customers who've been enjoying your food for a long time. Gently persuade them to come up with a post on their social media handle about how much they prefer coming to your restaurant and also about the dishes they like.
Once you share this kind of content on your brand's official social media page, these posts will be a testament to the quality of your service and will also drive new customers.
Today, people share their opinions more openly on social platforms. If they are delighted with a service, they won't refrain from praising it on social media.
Monitoring all the online platforms through social listening will help you with reaching out to those people and asking if it'd be ok to re-share their posts.
Such posts will enhance the credibility of your brand among your target audience and increase your sales.
By utilizing your customers' feedback in such a manner helps with both increasing your brand awareness, social proof and hopefully, sales.
4. Instagram Reels - Get To Know Them 🙌🏽
Reels, launched by Instagram this year, are gaining momentum as a primary marketing medium. The 15-second video are still long enough to capture the viewer's attention and promote something as the same time.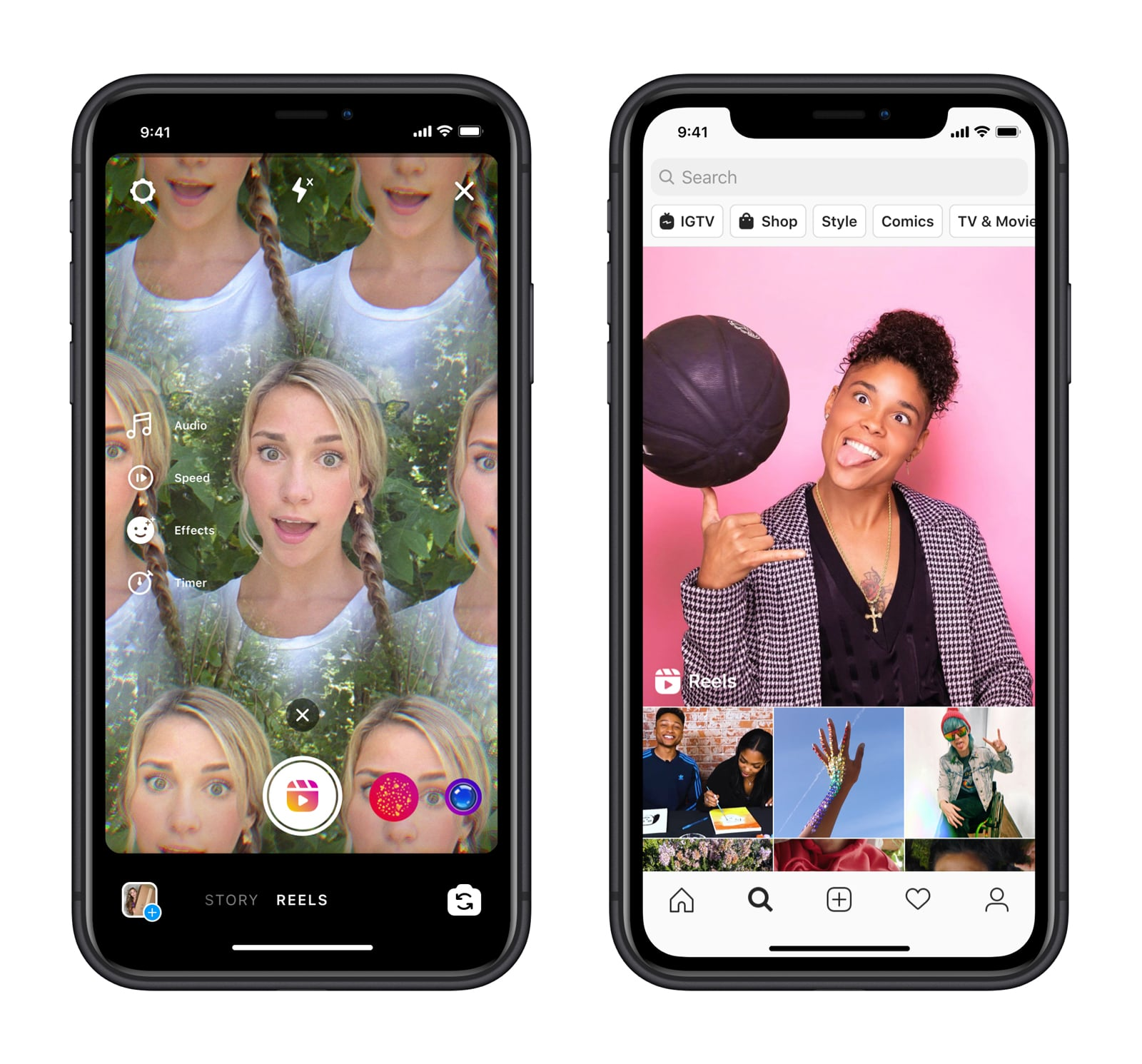 Reels are a perfect way to attract Gen Z who prefer short-form video content.
So, you can take advantage of Instagram reels as a tool to turn this age group into your customers.
Instagram doesn't have any barriers when it comes to creating engaging Instagram reels. You also get access to the Instagram effects gallery that comes with a distinct range of filters. This allows for lots of customization on your end.
5. Go With The Right Influencer 🤩
Influencer Marketing is gaining more momentum than ever. The (mostly) great content provided by these influencers is attracting the viewers who want to see their favorite celebrities.
Due to influencers, TikTok was able to achieve a whopping growth in a short period of time.
TikTok has more influencers than any other social platform, which is the primary factor behind its user base.
However, earning profit through influencer marketing solely depends on the influencer chosen by you and his engagement strategies to drive people 😏
Picking an influencer in your niche will ease the process of getting in touch with your potential customers.
For instance, if you have a restaurant, you should collaborate with the food bloggers on Instagram or Facebook because these bloggers' followers will be food lovers who are always hungry (pun intended) for new content.
By collaborating with these bloggers (who are in your niche) and promoting your restaurant, reaching the right audience should be easy enough.
Owing to the growing demand for influencers, Instagram has recently come up with the Instagram influencer dashboard.
The dashboard provides comprehensive data about an influencer, such as their niche, post engagement, etc.
Still, doing a thorough research about their reputation before doing business with them is a must. You want to know what you're getting into.
6. Stay On Top Of Conversational Marketing 💁🏽
Developing a conversation with your followers will help in maximizing the retention rate.
It also helps to understand your customers better, such as what their interests and expectations are from your brand. Hence, you can make modifications to the product and your marketing strategy accordingly.
Through conversation, you can learn valuable insights about your customers, improving your brand relationships along the way. Many social platforms have their very own features that work best for conversational marketing.
Go Live 👋🏼
The live feature present across all the major social platforms can be utilized as a useful conversational tool, enhancing the brand interactions. This feature allows you to interact with your followers in real-time.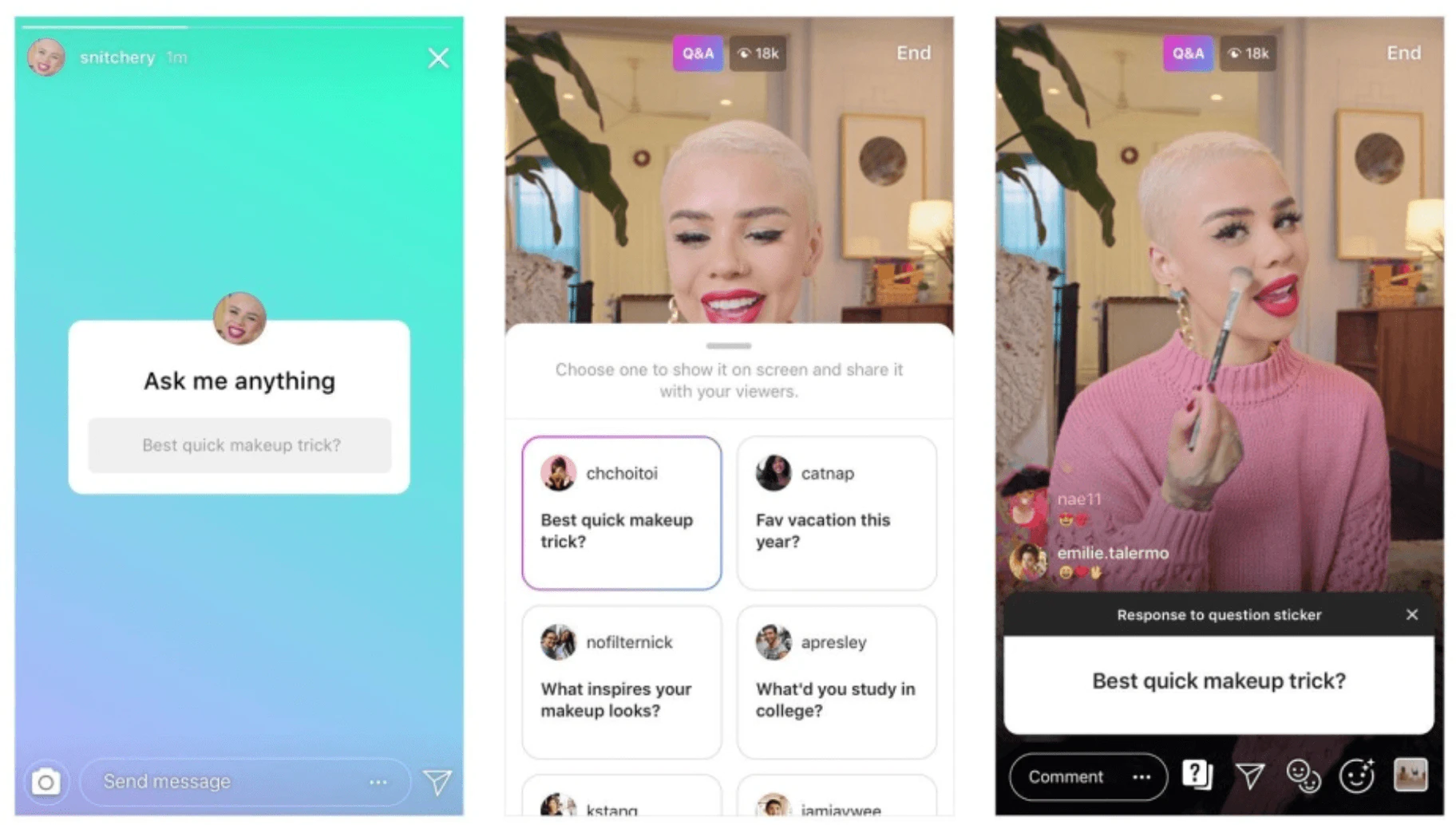 People can ask their queries and share their thoughts in the comment section.
By replying to their questions and interacting with your customers, you get one step closer to them.
7. Launch Polls And Quizzes 📝
You can use the stories section of both Facebook and Instagram to launch polls and quizzes.
For instance, if you have decided to offer any one of the food items from your restaurant at a discount, you can leave the decision to your customers by launching a poll.
By doing it this way, the customers will feel that you value their opinion. Moreover, people will also come to know that you are about to slash prices in your restaurant.
8. Messaging Platforms 📲
Messaging platforms have an impressive demographic variety, which can be capitalized on as practical conversational tools. Facebook Messenger currently has 1.4 billion global users and is anticipated to rise to 2.5 billion by 2022.
WhatsApp and WeChat also have a considerable user base. You can also use these platforms as a medium for conversational marketing and strengthen your customer relationship.
9. Personalization Is Key👨🏼‍💻
There's no way around it - personalization will be a crucial factor for the growth of B2C business in the coming years. If you are aiming to beat your competitors, then you have to open to personalization.
Launch ads or posts on your social media pages stating that you will customize products. You can also post pictures of the personalized products on the stories section of Facebook and Instagram.
Personalization of products should be prioritized in marketing campaigns.
Launching personalized ads will help you with convincing a prospect to turn into your customer.
For instance, if a person checks a product on your e-commerce website and leaves midway without taking any action, you can launch a customized ad for him in his Facebook feed.
You can frame the ad by highlighting that you have lowered the pricing of the product viewed by him.
For example, you can incorporate Facebook Pixel in your website and it will provide data about your website visitors and their actions.
By utilizing the data, you can craft customized ads and launch them in that specific person's Facebook feed.
Wrapping Up 💁🏻‍♂️
The bottom line is that the future of B2C relies on digital marketing. Millennials are also used to making purchases through digital platforms.
The insights given above will help you craft a dynamic social media strategy and elevate your business to a greater extent.
---
This article was written by Claire Divas at Trollishly.