Content Marketing Roadmap: The B2B Buyer's Journey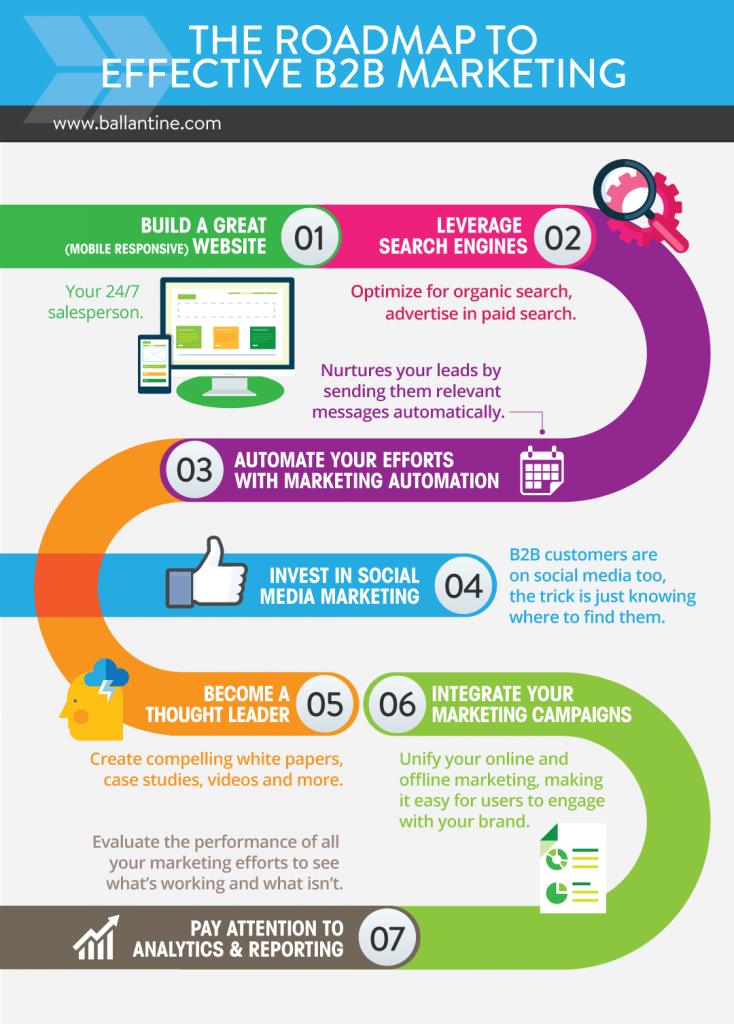 Having a content marketing roadmap for your buyer's journey is one of the best things you can do for your digital marketing strategy. Indeed, according to the Content Marketing Institute, a customer journey can help you plan the kind of content you will create for marketing.
Moreover, many marketers and content marketers don't actually know anything about customer journeys which can give your business a competitive edge. Hence, here's how to plan your content marketing roadmap and your B2B buyer's journey.
Why Is Content Marketing Important For B2B? 💁🏻‍♀️
Content marketing is one of the most essential marketing types in the digital sphere which is why it is crucial for promoting your B2B business no matter how big or small it is.
Indeed, digital marketing allows you to get through to your target audience with online platforms providing all the means you need for it.  
But B2B content marketing particularly is relatively cheap and effective compared to other types of digital marketing which is why so many business owners make it a priority in their strategy.
What Is A Content Marketing Roadmap? 👈🏽
A content marketing roadmap is pretty much the plan or strategy you use for your content marketing, but the difference is that it resembles a roadmap and can be used with a specific customer journey map.
You can use various content marketing programs as a part of your roadmap as well as work with multiple content teams simultaneously for better results.
Indeed, a content marketing roadmap is one of the best things you can use for effective content marketing. It allows you to keep all the different content platforms and types (e.g. email marketing and social media marketing) organized and coordinated which eventually helps you get way more impact with your campaigns.
How to Create A Content Marketing Strategy?🧐
Creating an effective content marketing strategy will take some time and effort as it requires meticulous research and planning as well as a lot of testing and experimenting. You might even have to hire a specialist (that you can choose from a top writers review site) who will create this strategy for you.
The good news is that you can combine the process of creating your content marketing strategy and roadmap which will help you get a better start. Here are the steps you should go through:
#1 Plan Your Strategy Wisely 📝
First and foremost, you need to plan your strategy wisely to be prepared for all the challenges that you might encounter on the way.
The effectiveness of your content marketing efforts will directly depend on how well your content marketing plan works (that needs to take into account both your customer journey and roadmap. Sit down with your marketing team and create a good plan for your further actions and tactics.
One important aspect of any content marketing strategy is the content calendar, also known as the editorial calendar. All of your marketing activities have to be coordinated with your calendar in order to have an organized plan of action.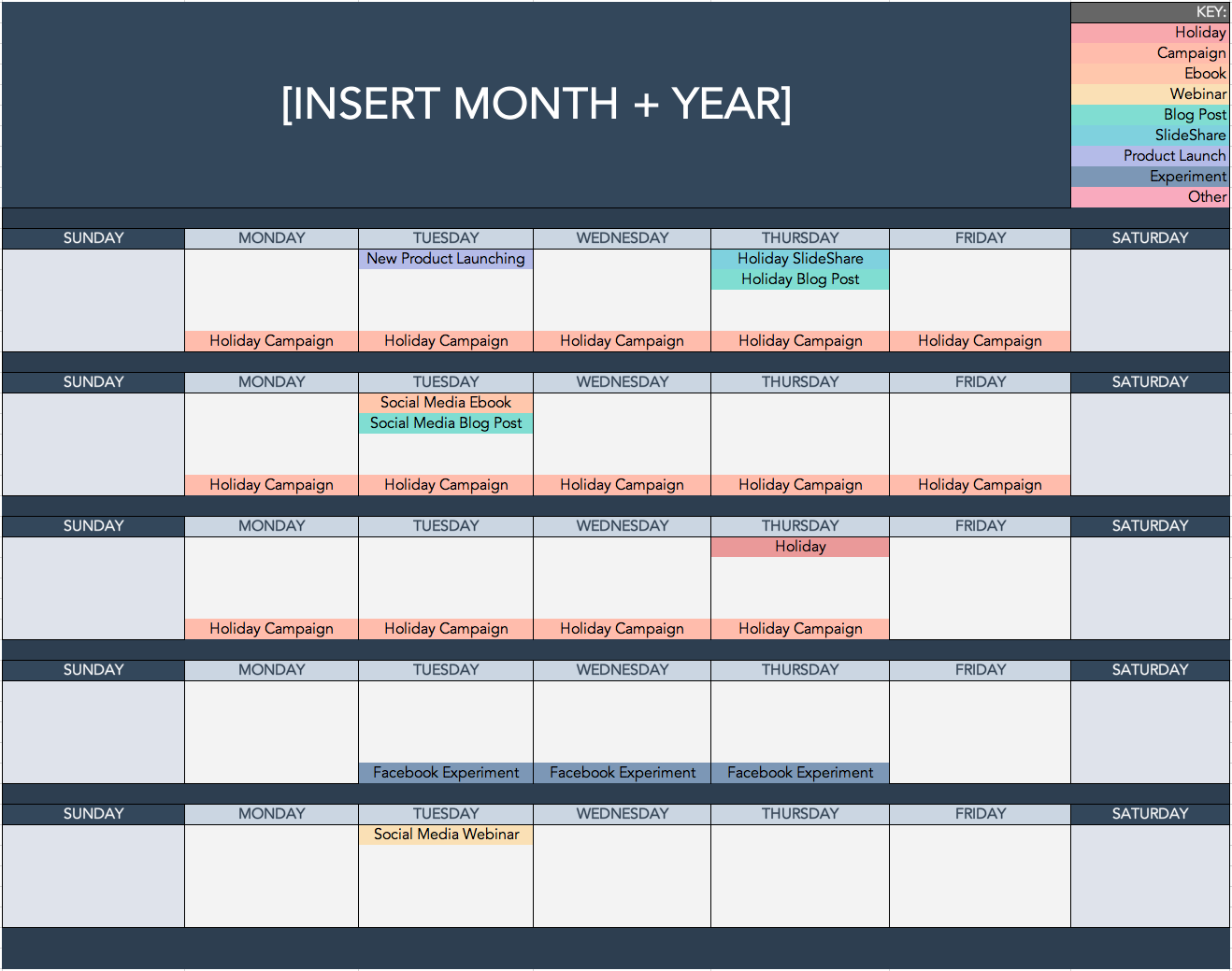 Moreover, such a calendar will help you avoid chaos, prevent misunderstandings, set goals easier, save time and money, and achieve important milestones exactly when you want to.
A good plan will include such things as content guidelines (for the kind of quality and format you want your content to have) and non-content-marketing integration (for other marketing platforms you will be using).
A good content calendar will need to look like a schedule with all the important events marked, new tasks added daily by the different members of your team using the calendar, and the content scheduled for different dates.
Keep in mind that a customer journey will need to be incorporated into your content marketing strategy. There are three stages of any journey you write:
★ Awareness - customer becomes aware of your brand through your marketing
★ Consideration - customer considers buying your products),
★ Purchase - customer decides to buy your product and purchases it
★ Retention - customer comes back to buy from you again
★ Advocacy - customer promotes your brand because they like it or because you offer a loyalty program they can benefit from
#2 Back Up Your Expectations by Research 🕵🏼
One thing many business owners and marketers forget about is that all your claims and expectations need to be backed up by research.
It's almost impossible to be sure that what you have planned will really work the way you planned it, but there is a degree of certainty you can reach by using research to base your strategy on.
This way, you will be able to have a better understanding of what your marketing is like along with your customer journey.
Case studies and white papers are by far the best type of documents you will want to use for backing up your expectations and plans for your content marketing strategy.
You can use your own research, the general research done in the industry, or the research done specifically by your competitors.
Just make sure that the statistics and findings you use are actually accurate and pertain to your particular techniques.
In addition to that, you can use such studies for supporting the claims you make in the content you put out for your target audience.
For this purpose, you can also perform a content audit to check the content you put out before you implement your new strategy and after you do so.  
This will help you better understand the improvement this new strategy of yours will make on the overall state of your content marketing.
#3 Create Powerful Content 💻
Once you have a good content marketing strategy ready and you have checked all the relevant research, you can start creating powerful content for your campaigns.  
Remember that great content is diverse in format and topic, so every time you create new content, you need to think about the ways you can make it better.
Don't be afraid to experiment during the process of content creation as this will help you find your own approach to quality content.
The different pieces of content you create will need to work together to help you achieve the goals you set for your content marketing campaigns, so make sure to use different formats for the pieces of content you create. Here are some types of content you can try:
Blogging: Blogging is by far the most common type of content creation as it can be quite varied and diverse. From blog posts to social media posts to articles, blogging can help you reach different audiences on multiple platforms. Check out these blog post templates to get started.
Imagery: Images such as photographs and illustrations can accompany blog posts and articles but can also be used on their own. For example, some social media platforms like Instagram and Pinterest focus primarily on visuals allowing you to post visual content without adding much text.
Videos: Videos, animations, and GIFs are all great for the times when you need more dynamic visual content. Moreover, videos and animations can also be used as a substitute for articles but can sometimes be more expensive and difficult to create.
Infographics: Infographics have now become quite common because of their unique ability to combine the simplicity of imagery and the content communication of videos. A good infographic can be perfect for conveying a particular message.
Presentations: Like infographics, presentations are great for explaining complicated concepts and processes. However, presentations are not as common or popular.
Webinars: Webinars are mostly used for educating audiences about a subject relevant to your industry, niche, or brand. They can also be a good way for introducing potential customers to your products.
Podcasts: Podcasts can be a cheaper alternative for videos, but they can also be used purely for commentary. Having a podcast where you discuss industry news can help you attract both customers and potential partners.
Emails: Emails can take many forms and formats, but most of them focus on text while supplementing that with some kind of imagery. They can also help you get more traffic to your website.
Promotional: Promotional content is mostly the one created specifically for advertising (e.g. PPC ads), but it can sometimes be included in a content marketing strategy as well.
#4 Integrate Social Media Marketing
Speaking of different content marketing channels, social media marketing needs special attention at all times.
If you didn't think about it when you first started planning your content marketing strategy, you will definitely need to integrate it now. Here are some things to keep in mind about the various social media platforms:
Instagram: A business account on Instagram is a must because most potential customers in all kinds of niches use this platform regularly. The platform relies on visual content but writing great captions can mean a lot too. You can also collaborate with influencers who can promote your brand and products more effectively or use in in app Ads.
Facebook: Though Facebook is often considered somewhat outdated, many people still use it, especially older generations. Facebook is perfect for marketing campaigns based on sharing content, so if you are planning to focus on that, this platform is a good choice.
Twitter: Twitter is known to be the platform where anything can start trending just as quickly as it is forgotten. For brands, this is a great way to get more exposure and increase brand awareness.
Pinterest: Like Instagram, Pinterest relies on visual content. The difference is that Pinterest is more seller-friendly allowing you to deliver product photos to potential customers and attracting the customers to your website to purchase these very products.
YouTube: In terms of content creation, YouTube is a bit more complicated because creating a high-quality video will usually take more time than a simple Instagram post. On the other hand, by having many subscribers on your channel and growing it steadily, you will be able to create a very loyal and dedicated online follower base.
#5 Remember About Search Engine Optimization (SEO)
SEO or search engine optimization is one of the most important factors influencing the amount of website traffic you generate and the size of the audience you attract.
Consequently, you need to optimize your website for various search engines to keep your site higher in ratings and make it stand out from the crowd.
Keywords are obviously essential, but you shouldn't forget about such things as on-site optimization, meta descriptions and metadata, image tags, backlinks and internal linking, UX design, and so on.
All of these can influence the way search engines (particularly Google) view your site and ranks it accordingly. Using the right SEO tools will help you along.
#6 Use Templates for Easier Planning
HubSpot stresses the importance of using templates to create your customer journey map as it can significantly improve your chances of creating a decent plan. Here are some you can try:
#7 Connect with Other Professionals 🤝
LinkedIn wasn't mentioned as a social media platform to use as a part of your social media marketing campaign, but there's a reason for that – it's a social media platform for networking.
Hence, LinkedIn is best used for connecting with other professionals like yourself to form partnerships and collaborations.
Another way to connect with other professionals in the industry is by participating in various relevant events and seeking them out there.
Remember that partnerships can help you strengthen your content marketing strategy and help you attract customers through other channels expanding your customer journey map.
#8 Track Performance and Upgrade
Last but not least, you need to track the performance of your campaigns and upgrade your strategy from time to time. All the important metrics and KPIs you decide to focus on need to have certain standards and expectations you set beforehand.
Most of the time, some elements of your campaigns can be tracked with various additional tools, but these can only keep track of numbers. Your job is to analyze these numbers and assess whether or not they reflect what exactly you expect from your content marketing efforts.
Final Thoughts 👏🏼
All in all, creating your own content marketing roadmap to help you guide your customers through their journey is one of the most important aspects of digital marketing. Make sure to use the tips in this article to get started with customer journeys.
---
This article was written by Frank Hamilton. Frank is a blogger and translator from Manchester. He is a professional writing expert in such topics as blogging, digital marketing and self-education. He also loves traveling and speaks Spanish, French, German and English.