5 Great Plugins For WordPress That Are Also Free
WordPress is the most popular content management system (CMS) in the world and is used by an estimated 75+ million websites.
While WordPress started out as an easy way for people to make their own blogs, it has grown to be one of the most popular websites platforms for small businesses.
There are a lot of reasons for its success, with one of the first and very obvious reasons being is in how easy it is to use.
This allows reasonably tech-savvy individuals to update their own sites without having to contact a programmer, which equates to keeping costs down.
However, there are limits to what WordPress can do, and thankfully, free plugins do exist, which will allow you to turbocharge your online marketing.

Search engines are a major source of traffic for nearly every website. If you work in the digital industry or alongside marketing experts, chances are you've heard the phrase "search engine optimization" a few dozen times.
Search engine optimization (SEO) is about sending the right signals to search engines (mainly Google) so that your website's content is relevant to search queries.
In turn, these search engines reward you for your quality content by putting your website in front of users who are conduction the search.
Sounds easy, right? 💁🏻‍♀️
Unfortunately, the reality is that there are many factors that come into play that can be difficult to get right.
This is where Yoast SEO comes in. Yoast SEO is an awesome plugin that helps you create better, SEO friendly content on your WordPress site.
It allows you to create an SEO title, meta descriptions, and customize the URL of the page.
It then provides helpful feedback on what you have created, taking into consideration the focus keyword that you have set. At some point you may switch more attention to SEO optimization and start using more in depth tools for it.
Creating better headlines and catchy meta descriptions can not only help you rank higher on search engines, but also greatly increase click-through rates on your Google listings.  

Keeping with the same theme of SEO, the next plugin worth installing on your WordPress site is Google XML Sitemaps.
The plugin helps search engines better index your site with a special sitemap.
They provide search engines with a 'map' of your site, allowing these engines to crawl your website and retrieve the results more efficiently.

Another factor that impacts SEO is the performance and usability of your website.
A significant contributing factor here is the speed of your website.
While speed is important for search engines finding and ranking your website, it's also important for user experience once they've landed on your website. The plugin which will enable you to create faster page loading times is WP Fastest Cache.
It's easy to set up and unlike a lot of plugins, it's not too advanced to confuse novice webmasters.
Used by over 200,000+ people, with praises all around, it's definitely worth installing. Blog Aid offers a step-by-step guide on the best set-up for your website and is definitely worth reading if you're interested in using WP Fastest Cache.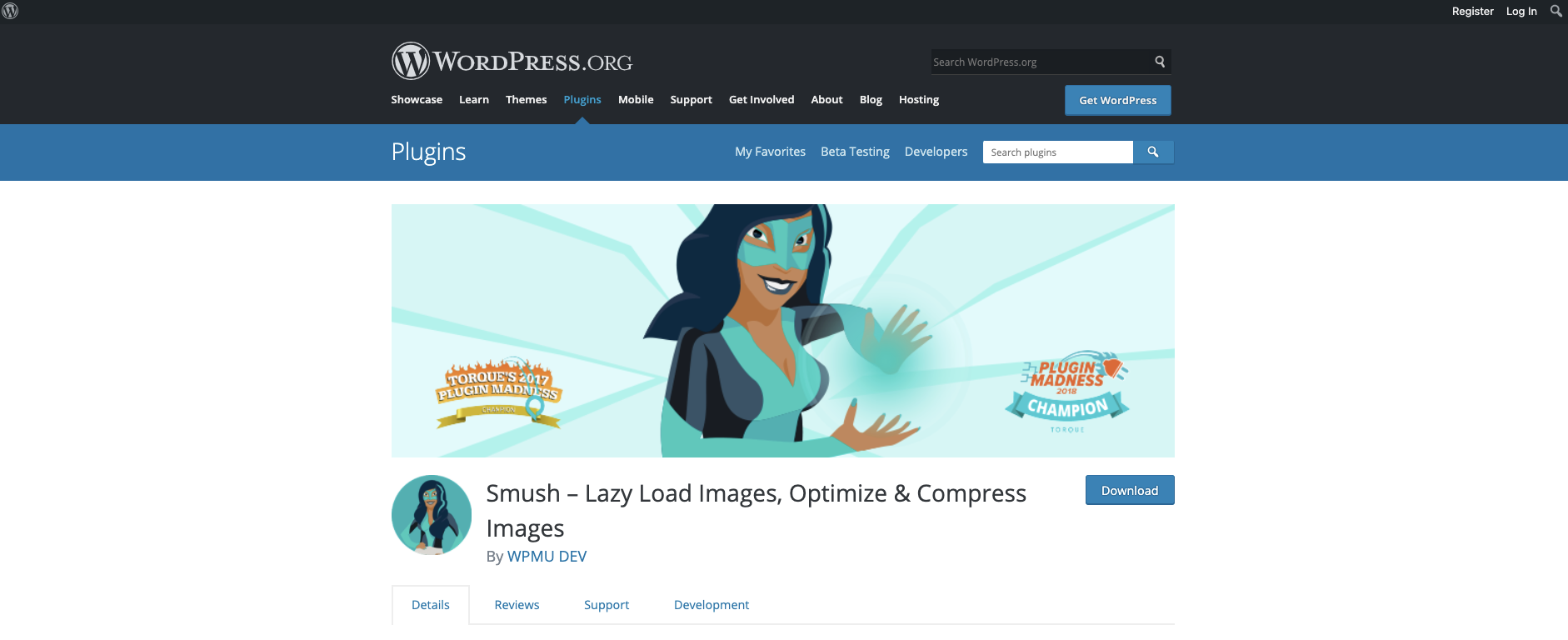 Images are consistently the slowest element of most people's websites, and as we know - a slow website can be a big disadvantage in search rankings.
However, images are great for grabbing attention and making a website more visually appealing.
So how do you combat the need for appealing imagery while taking into account their storage consuming nature? You compress the images.
WP Smush allows you to compress all your websites image files, whether they are JPEG, GIF, PNG formats (even if they're a mixture of all three).
This saves a lot of storage space, making your post or page look attractive while not compromising the speed. Truly the best of both worlds.

Dead hyperlinks on websites are not just annoying, their existence can impact your business in negative ways.
Apart from having a negative impact on your website's rankings with search engines, it can also cause problems with attracting customers online, as dead web links can lead users astray and make it difficult for them to find the information or pages they are looking for.
The good news is that the Broken Link Checker plugin can check your website for broken links and notify you instantly if they're found.
Furthermore, the plugin has settings that allow you to prevent search engines from following any existing broken links or displaying the broken links altogether. Also, if you own or consider creating an E-commerce website, there are some tools for an E-commerce website that can be crucial to have on board.
Hopefully these WP plugins will save you a lot of headache and improve your website in the long run.