How To Make Your Brand Stand Out In 2021
Your brand is the heart and soul of your business. It's the voice that calls your audience to your offering. It's the personality that creates loyalty and engagement. In other words, your brand is the money maker of your business, perhaps even more so than your product offering.
So how can you make your brand stand out in a noisy world? Here are some helpful tips for finding your unique qualities and capitalizing on what makes your business special.
Pay Attention To Finer Details 📝

When many businesses think of branding, they consider the more obvious aspects of a brand strategy: vibrant logos, cohesive color schemes, outstanding various types of visual content and an eye-catching typeface.
However, it's the finer details that often bring all the moving pieces together into one impactful brand.
For example, the tone your brand uses through multiple channels of communication creates a subtle connection.
Your audience should feel like they're talking to the same person, whether they're scrolling through Instagram posts or reading your latest email marketing campaign.
Even brands that enlist a team of marketers and assistants to handle various tasks have that consistency across the board.
Businesses with the most successful brands also use every opportunity to remind you of who they are. You can see this in the unboxing videos from Deepking, as they dive into brands like Gucci and Kate Spade.
These brands have focused on the finer details, from printed tissue paper to luxe drawstring bags that fit with the overall brand experience they hope to convey.
Go through every step of interaction that someone has with your brand and consider how you can improve your presence throughout the customer journey.
Add A Human Touch 💁🏽‍♀️
Automation plays a significant role in modern business practices. Many consumers are aware of the fact that the social media posts they engage with have been scheduled and posted by a computer program.
They are aware of autoresponders and chatbots that are designed to enhance their customer experience.
If you want your brand to stand out, consider how you can re-humanize your interactions.
For example, imagine the impact of adding a personal, handwritten thank-you note to each shipment rather than a generic card. This show of gratitude to your customers for their support will not go unnoticed.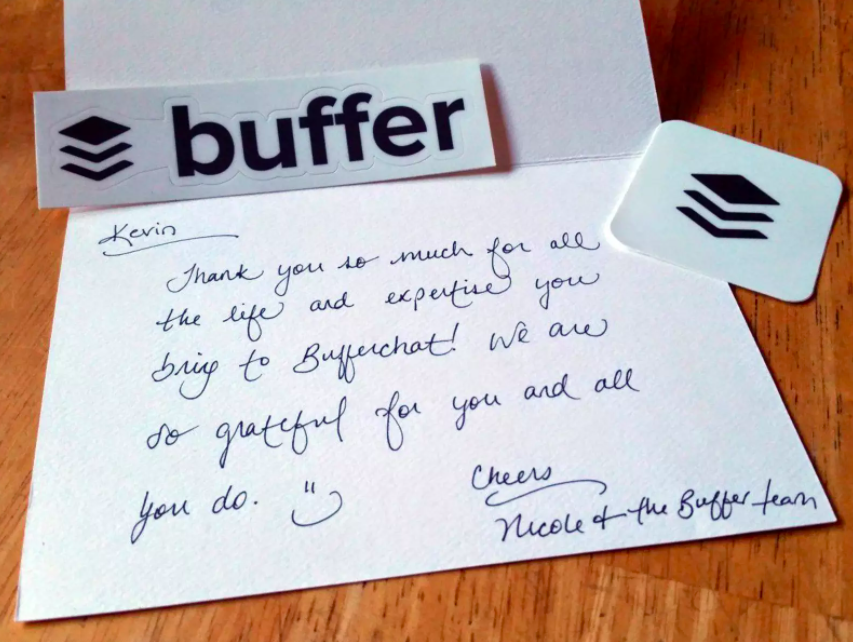 Using live streams to show customers a glimpse behind the curtain or answer any questions or concerns can also create a human connection in a digital world.
Automation has a time and place in business— it's a powerful tool that shouldn't be overlooked. However, it's vital for brands to keep that human touch if they wish to stand out in the crowd.
Focus On Added Value 🎁
Competitive pricing is a challenge for businesses; no matter what you offer, someone will always undercut your prices.
This concern is especially challenging for midline brands that don't want to cheapen themselves by playing the numbers game.
Instead of getting sucked into a pricing war and undervaluing your brand the way so many other businesses do, focus on how you can add value within your current pricing strategy. This approach is your "but wait; there's more" moment in branding.
Try to find for example the best custom socks brand online, which will include a design consultation in the customization process.
This consultation should cover everything from proof approval to logo simplification and is included in the purchase's baseline price.
Many custom product companies offer design consultation as a premium service at an extra charge. Find the one that will add value without playing the pricing game and also ensure their customers are satisfied with the end product before it's manufactured.
Focusing on value shows customers that your brand is there to solve a problem, not just to gain revenue.
It's a powerful distinction that many brands fail to invoke in modern business. Asking yourself what your business can do to add value to each offering can be the identifier that sets you apart from the competition.
Create Your Own Promotional Schedule 📅
Most businesses fall into a predictable sales cycle. They offer their promotions around notable calendar holidays. There are two core problems with this approach to selling.
First of all, your customers know the game and will wait for a sale to arrive. Secondly, by taking this approach, you're competing with all the other brands who do the same.
As a result, you're competing for limited disposable income from businesses that aren't usually in your competitive scope. This is why many businesses start "early Black Friday sales" and try to circumvent the noise.
For your brand to truly stand out in a world dominated by email marketing and social media selling, you need to create your own independent promotional schedule.
Create flash sales that have nothing to do with calendar holidays. These promotions are less likely to get lost in a target customer's inbox.
Additionally, the sense of urgency you create will encourage action as customers won't have the comfort of knowing another sale is coming.
For example, schedule a limited product release on the CEO's birthday or a free coupon for ice cream with every sale made on National Ice Cream day.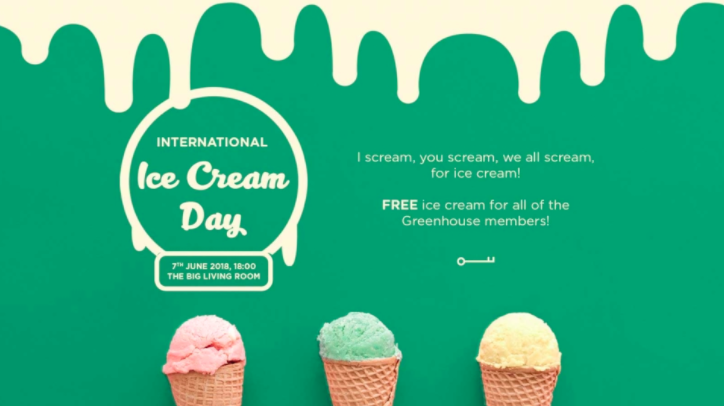 To make your brand stand out, you need to do what's not expected of your business. Instead of vying for a piece of the Independence Day sale pie, bake your own profit pie by breaking ranks and using the element of surprise.
Engage And Empower Your Audience 🙌🏽
Some of the world's most successful brands let their customers do the heavy lifting for them. Aerie is a women's clothing brand that's built on the idea of body positivity and untouched imagery.
They developed the hashtag #AerieREAL to encourage their customers to share content featuring the Aerie brand.
The result?
Aerie has 1.3 million followers on Instagram, with over half of its content generated by its customers.
This approach creates social proof that resonates with potential customers while showcasing the diversity and different body types that the brand strategy encompasses.
As such, Aerie has created a subculture that stands out against other brands while cutting its digital marketing budget.
Consider what makes your audience special, and how you can empower your audience to showcase that uniqueness.
Realness and authenticity speak volumes in a world dominated by posed images and carefully-crafted content. Empower your audience to do the work for you, and your brand will stand out.
Never Stop Evolving 👏🏼
It takes time for a strategy to work. However, there's also a time when you need to recognize the necessity of evolution and adaptation.
The key to making your brand stand out is to have a strategy in place so that you can measure the results and adapt over time.
Whether you choose to incorporate value ads, be authentically human in your interactions, or create a culture that encourages user-generated content, having a core strategy is key.
With these tactics, you can create a brand that stands out and stands the test of time.
---
This article was written by Wendy Dessler. Wendy is a super-connector who helps businesses find their audience online through outreach, partnerships, and networking. She frequently writes about the latest advancements in digital marketing and focuses her efforts on developing customized blogger outreach plans depending on the industry and competition.